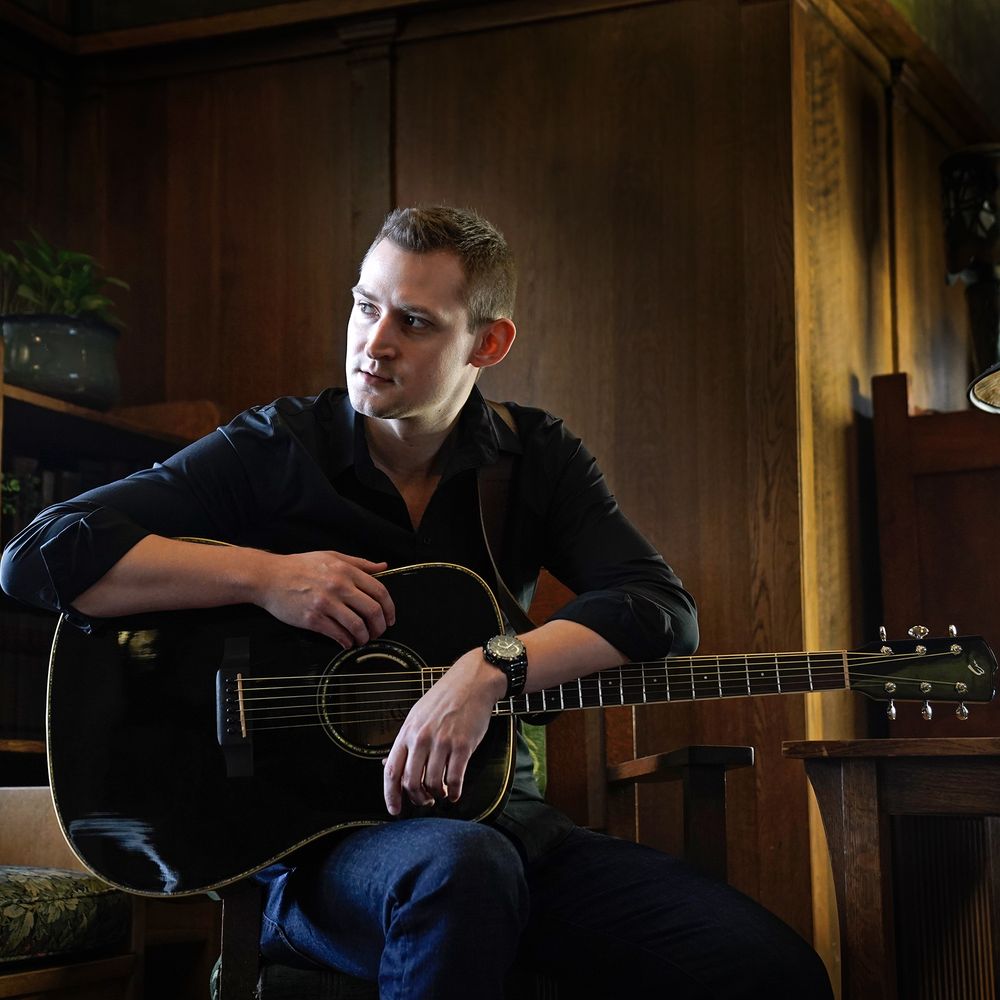 Solo Acoustic / Duo
Singer Songwriter
Having started his guitar playing career more than a decade ago, and interested primarily in electric blues, in the last several years Owen Eichensehr has delved much deeper into the songwriters and outlaw country/folk singers who are best known for their thought-provoking melodies and ability to tell a great story.
As a student of this genre, Eichensehr has worked to hone his own skills in story-telling and songwriting and draws on many influences ranging from Steve Earle and John Prine to Bruce Springsteen and Warren Zevon. When Eichensehr takes the stage – he does so without the aid of looping machines for accompaniment or iPads for lyrical recall. Instead, his preference is to pay homage to the songwriters who have come before him by relying only on his voice, his guitar or mandolin, and the songs and stories in his head. 
While Eichensehr is a talented song-writer in his own right, he does not hesitate to include covers in his sets which can range from guitar-centric blues by the likes of Stevie Ray Vaughan and Eric Clapton – to stories where "you feel like mud and end up gold" in Mr. Mudd and Mr. Gold by the late, great Townes VanZandt.
Though he often performs as a solo artist, on occasion Eichensehr can be seen in a duo format utilizing some of most talented musicians on the roots music scene today. Duo performances in the past have included shows with Pat Harrington (of Victor Wainwright and The Train), Hayden Fogle (of The Hayden Fogle Band) and Matt Raymond (formerly of The Chris O'Leary Band).
Owen Eichensehr regularly performs at venues including restaurants, bars, breweries and wineries from the heart of downtown Buffalo to the wine country of the finger lakes and beyond.